Our Mission: to be the flavour of the local food movement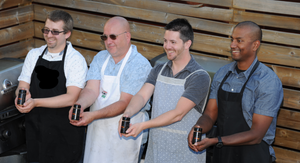 Who We Are
Mesmerize Spices is the brainchild of 4 friends passionate about food. Curated by one of Calgary's best chefs and time tested (by the rest of us). We trust you'll enjoy the unique new flavors we have to offer! We believe in using local ingredients and suppliers.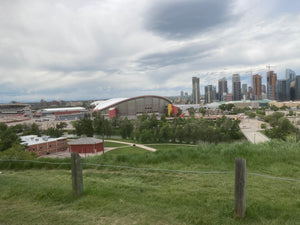 Local to Calgary
Free delivery within our hometown area! Shipping to elsewhere in North America using Canada Post/Net Parcel (standard rates apply).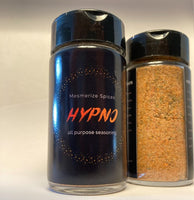 Hypno Blend all purpose seasoning
Savory, versatile, easy to use on tons of dishes. If you can think of it, it probably works!  A blend of fine sea salt, mustard powder, paprika, celery seed, thyme and more. Perfect on popcorn, eggs, fries, burgers, dinner recipes, vegetables. Vegan & Gluten friendly.
Order Yours Today
What People are saying - let us know what you think!
Hypno Blend barbecued chicken is maybe my favourite dish of all time. Where have you been all my life??

Lisa F.
Tried some on popcorn, it tastes great! 

Nate C.
This is the best all purpose seasoning ever!!! I love this! I use it on everything!

Heather
I roasted some nuts  in your spice mix for Canada Day. They went down a storm with my friends! 

Will S.
Tried your spice blend on some chicken breasts for lunch today. Very tasty!

Curt S.
Fire Salt- wow! Another winner.

Brent B.